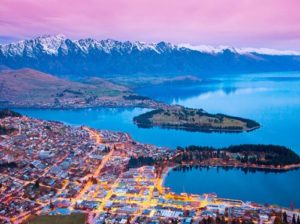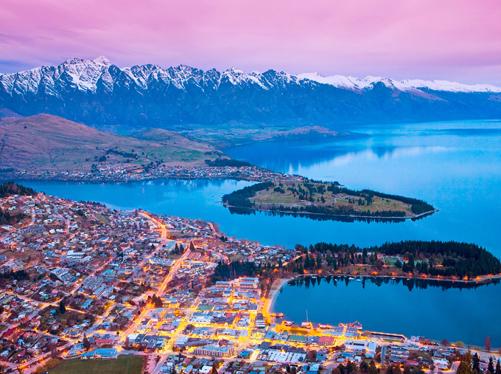 A Relaxed and Friendly Place
New Zealand is an exciting, beautiful and safe country where the people are friendly and the atmosphere is relaxed. The excellent exchange rate makes New Zealand one of the most inexpensive places for a snowboard or ski adventure and a great place to spend a Southern Hemisphere winter.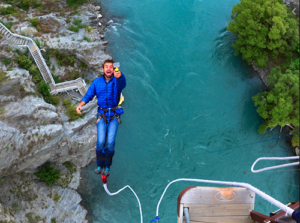 Adventure Capital of the World
Located on Lake Wakatipu and surrounded by the Southern Alps, Queenstown's scenery is breathtaking. Dubbed the "Adventure Capital" there is a vast array of adventure activities available to the adrenaline junkie all year around. Queenstown boasts a busy town centre with great nightlife and over one hundred busy cafes, bars and restaurants, all within easy walking distance from your accommodation.
Two Great Resorts
Surrounding Queenstown are two great New Zealand ski resorts, Coronet Peak and The Remarkables. This is where Snow Trainers run their Queenstown training courses and here's why: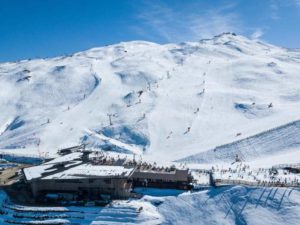 Coronet Peak
Coronet Peak is the closest ski area to Queenstown and is Snow Trainers' home base. Its steeps, bowls, and rolling terrain is easily accessible and makes for some of the most fun you can have. With extensive snowmaking facilities, high speed 4 and 6 person chairlifts, great teaching areas, and night skiing it's a great place to ski, ride, and learn to instruct!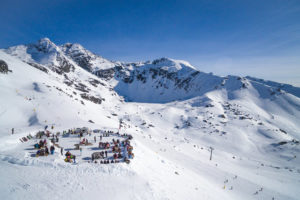 The Remarkables
The Remarkables is renowned for its challenging off-piste terrain, great snow quality, awesome terrain park, and multiple teaching areas. The Remarkables also has The Stash, created by Burton Snowboards. The Stash combines natural features with natural materials to create a unique freeride terrain park. It's a great place to work on your skiing and riding skills. Our trainers will take you to some of our secret stashes that are sure to blow you away.
Getting Here is Easy
Travelling to New Zealand is easy from most major international airports in Europe, USA and Australia. There are plenty of connecting flights to Queenstown from most major cities in New Zealand.