A ground-breaking ski instructor internship program has launched at Coronet Peak in Queenstown, New Zealand. This new approach to becoming an instructor maximises the opportunity to gain a head start in the snowsports industry because students will get paid to instruct while they train for their qualifications.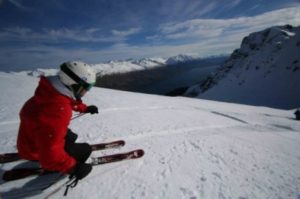 Organised by Coronet Peak and Snow Trainers, the emphasis is on giving students real life experience working as an instructor in a world-class snowsports school. When not instructing, students will train towards their internationally recognized Level One and Two NZSIA qualifications.
General Manager of Snowsports at NZSki, Cesar Piotto, says:
"The new Performance Centre work / train internship we are offering at Coronet Peak and in conjunction with Snow Trainers is the ultimate program for people who want to get a head start in the Snowsports industry."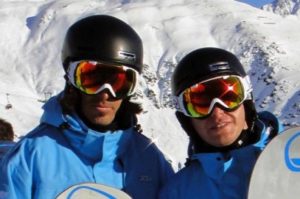 In the past students have had to obtain their instructor qualifications before applying for jobs, but now instructors can work and train at the same time. The opportunity is limited however and the program is capped at six students per winter.
"Not only will you get world class training, you'll gain real life experience, which will help you with your Level Two exam and set you apart from other candidates when looking for your first job. As an employer, instructors who have real work experience in a school such as Coronet Peak stand out from the pool and have more chance of being employed," Cesar says.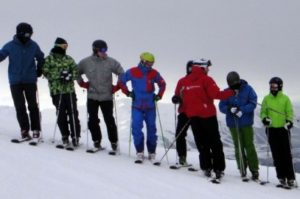 Owners and Directors of Snow Trainers, Matt Phare and Tony Macri, could not be more excited to be working with Coronet Peak on this initiative. "It's fantastic that we can offer this opportunity to six lucky students each year. Snow Trainers first partnered with Coronet Peak way back in 2003, and this is definitely the most exciting new program since we started." Matt says.
Matt worked as an instructor and trainer with Coronet Peak for many years and also taught in some of the biggest ski schools in the USA and Japan. "I've been fortunate enough to work in some fantastic schools and Coronet's Snowsports school is one of the best and most professional in the world. An internship with such a world-class school will provide an amazing head start to our students and set them up for success in what is a very competitive industry."